(VOVWORLD) – 50 paintings by young students from the Mekong Delta province of Can Tho have been submitted to a poster contest on the theme of COVID-19 prevention and control.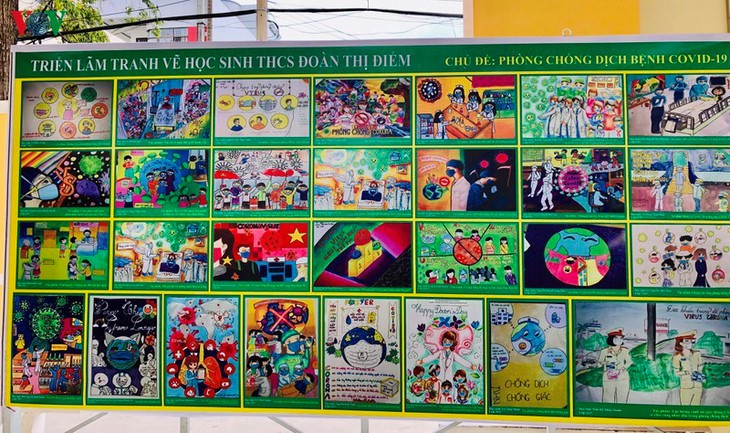 The contest has received more than 50 paintings created by students at Doan Thi Diem High School in Ninh Kieu district, Can Tho city, which encourage people to unite to defeat COVID-19.
The paintings call on people around the world to join the fight against the COVID-19 pandemic, suggest effective ways to avoid the disease, promote the rapid development of anti-viral vaccines, and applaud health workers – the frontline soldiers in the battle against the novel coronavirus.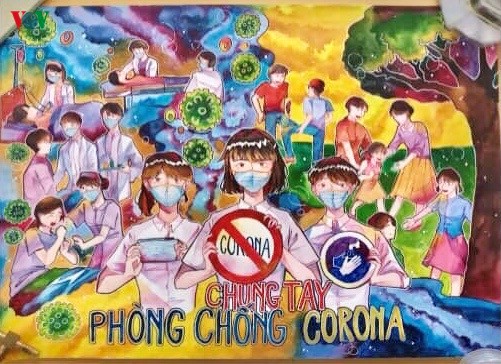 The paintings have been entered in a poster contest organized by the Central Council of the Ho Chi Minh Vanguard Children's Union.
The Doan Thi Diem students want to convey the message that they are resolute in protecting themselves and their families against COVID-19.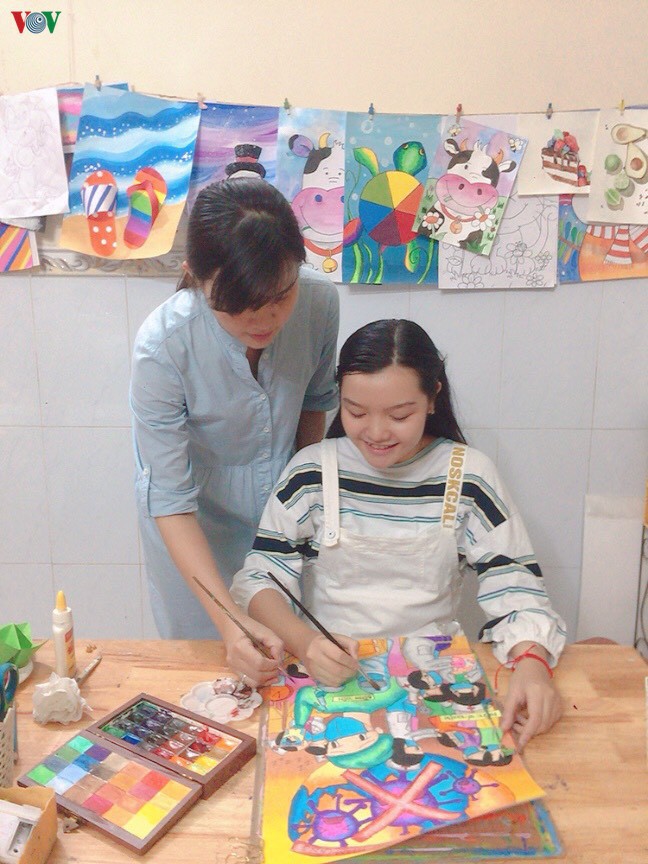 Both students and their family members have gotten involved in the contest. Le Thuy Quan and her aunt created a painting that expresses their gratitude to the unsung heroes of the fight.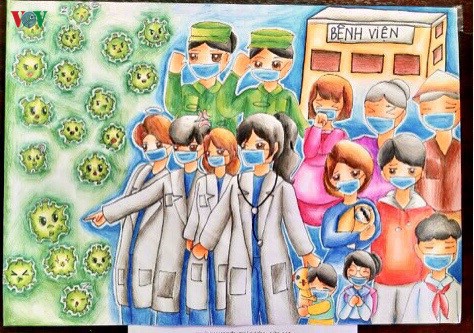 Several paintings by the Doan Thi Diem students illustrate the silent sacrifice of doctors and soldiers.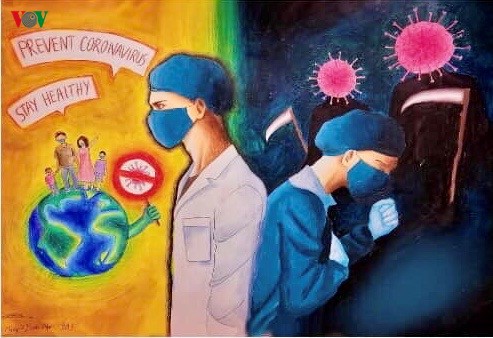 One of the contest's outstanding paintings is about protecting your health during the pandemic.
Making posters to promote resilience against the pandemic has also become a popular way for other Vietnamese students to unleash their creativity during the long school closure due to Covid-19. Ngo Minh Thanh, a 11-grade student from Vinschool in Hanoi, created a series of such posters , one of which was gifted to CFC's campaign "Young Fighters against Covid-19".
CFC has also actively working to support communities to overcome Covid-19. We recently launched a campaign "Young Fighters against Covid19", promoting face mask-wearing and hand washing habits among young children. Hoang Anh, COO of CFC and other CFC members, host regular weekly webinars on Covid19-related topics, ranging from work-from-home tips to good parenting during prolonged home stay for young families.
Most recently, CFC and partner NGO Coins for Change Vietnam started a successful fund-raising program to help financially challenged single moms to weather loss of income and other hardships due to Covid-19.