From 4/5/2020, children from all over the country have started to return to school. After a long time of social separation, the children were able to meet their teachers and friends again. However, with the complex epidemic situation in the world as well as the high vigilance of the whole population with the epidemic, the children still have to wear masks and maintain good hygiene to prevent the spread of nCovid19 virus in community.
The Cam Ranh Urban Area Elementary School on the first day the children were back to school with the Little Soldier's Victory of Faith Mask awarded by Deloitte. Gift package "Little soldiers" including disinfectant masks for children and germicidal handwashing gel (can be put into the bag), were given to children of the border and navy guards in Cam Ranh, Khanh Hoa province. The school started in August 2016 at the Cam Ranh Military Base urban area. The school is responsible for teaching students of primary and  secondary school age who are children of military personnel on duty in the Spratly Islands and units stationed in the Base. The yellow star on red flag mask is like the pride of the entire Vietnamese people before the solidarity of the whole nation throughout history,  wars,  natural disasters and epidemics.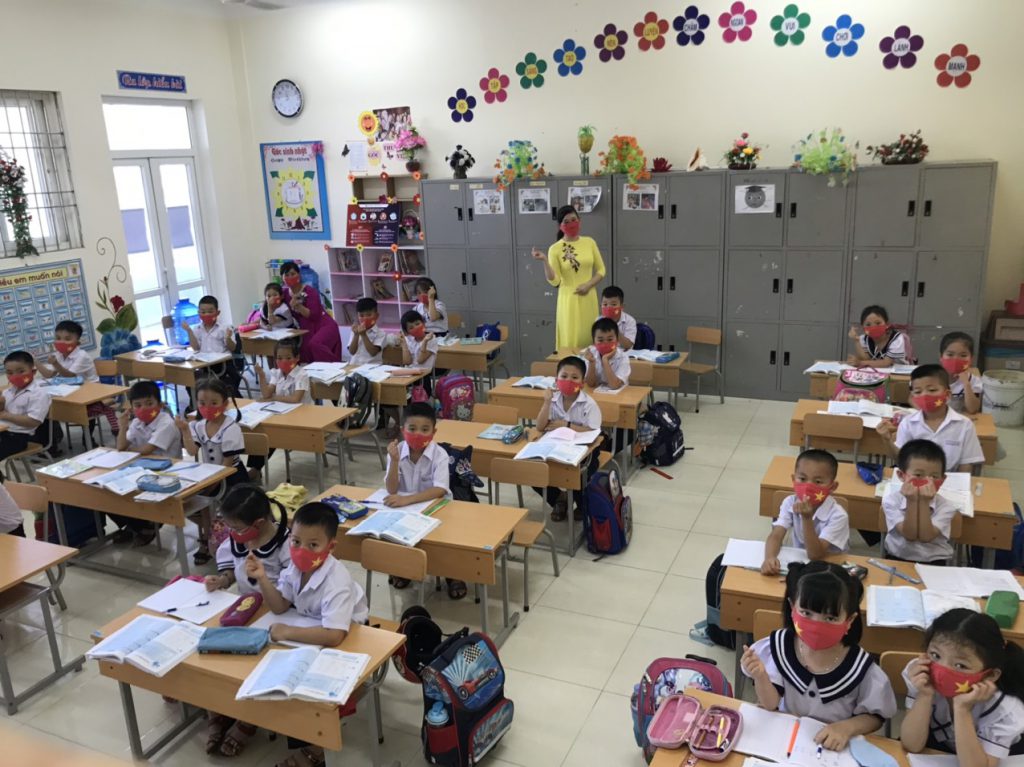 CFC has been actively contributing to community activities in Vietnam to support the Government's work to overcome covid19. We recently launched a campaign "
Young Fighters against Covid19
", promoting face mask-wearing and hand washing habits among young children.