On September 9, 2019, at the beginning of the new school year 2019-2020, Coca-Cola Vietnam Beverage Co. sponsored 04 clean drinking water filtration systems and 300 reference books for secondary schools Luong The Vinh, Le Anh Xuan , Ngo Thi Nham and Nguyen Chon in Lien Chieu District, Da Nang City. These are systems under the project "Clean drinking water for Vietnamese schools" sponsored by Coca-Cola Vietnam Beverage Co., Ltd. and Center for Family Health and Community Development coordinate. .
The systems are manufactured by leading experts of Ho Chi Minh City University of Industry with a capacity of 3000 liters of clean water/day, enough to meet the needs of all teachers and students in the schools. Thanks to the water filtration system, students in Lien Chieu District now have clean drinking water to use, ensure safety and prevent school diseases, especially those that are transmitted through the digestive tract, helps reduce the financial burden for schools and parents when they have to buy bottled drinking water to use as well as reduce the amount of waste from bottles discarded daily.
The handover ceremony of the water filtration system and books was held at Luong The Vinh Secondary School in a solemn and cozy atmosphere. The school and the students performed music performances by the teachers and the students themselves and brought a lot of surprises to the attendees.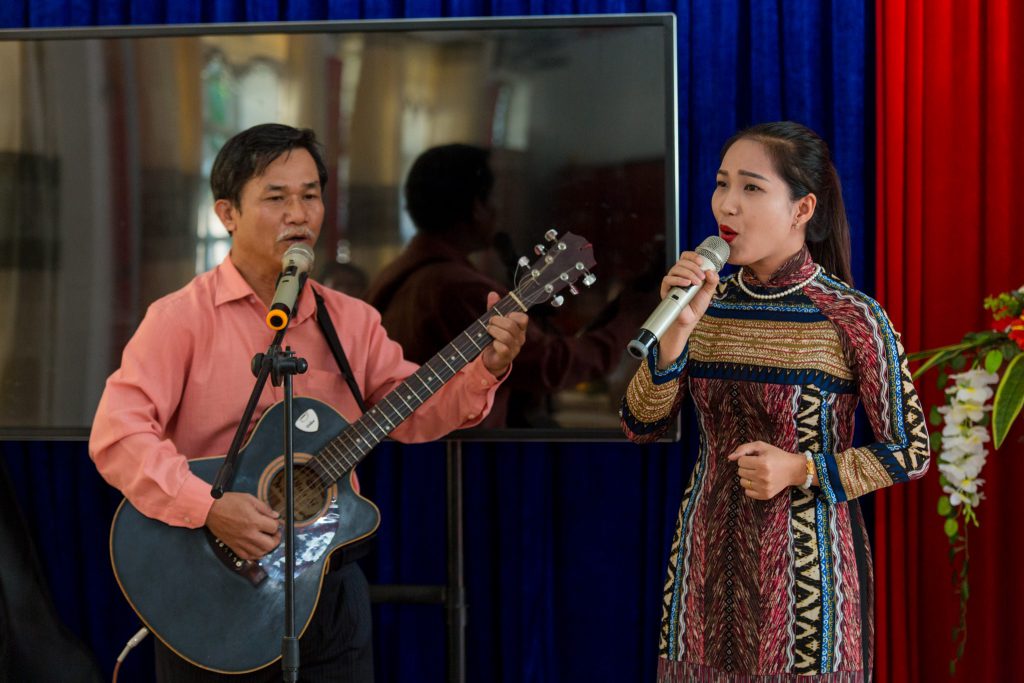 Thanks to the support of the leaders of Da Nang City, the sponsorship of Coca-Cola Vietnam Co., Ltd. The Clean Drinking Water project for schools has entered the third year and promises to continue to bring more clean water drinking filtration system to more schools, teachers and students.