While ensuring children's rights to access information on the Internet, parents, educators and policy makers have responsibilities to coordinate a healthy and safe online environment for them. Recently UNICEF recommends parents to have open dialogues with kids on the use of the Internet, and how and with whom children should communicate online.
UNICEF also recommends schools to update safeguarding policies for children learning from home and promote good online behaviors.
In support of Vietnam Ministry of Communication's drive towards a safe, friendly Internet space for children, in Many 2020 CFC Vietnam team conducted a review of books and other educational resources on the topic of Internet safety for children that are available in Vietnamese language, in an effort to provide parents, educators and policy makers a broad overview of what contents are available to the local audience and what might still be missing/needs to be developed.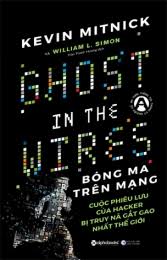 Our review covers 20 recently-published books and other online resources online educational programs, including Google's Internet is Awesome program, on the topic. We continue to search for and include relevant publications in this on-going review. If you know of any such resource that has not been included in our review, please reach out to us to:
Nguyen Hoang Anh – COO
CFC Vietnam
Tel: 0707610507
Email: hoanganh@cfc.org.vn;
LinkedIn: Nguyễn Thị Hoàng Anh
Website: http://cfc.org.vn
Youtube: CFC Vietnam channel
Your information and contribution to this worthwhile initiative is most welcome and much appreciated!